After your workflow is running and you have reviewed the statistics, you may wish to add a new email, change the sending delay or make other changes.
However once your workflow is active, changes cannot be made. What can you do?
You can duplicate the current workflow and then make the necessary changes to the new replacement workflow. Select 'Duplicate' from the drop down menu, and then enter the new workflow name in the pop-up window.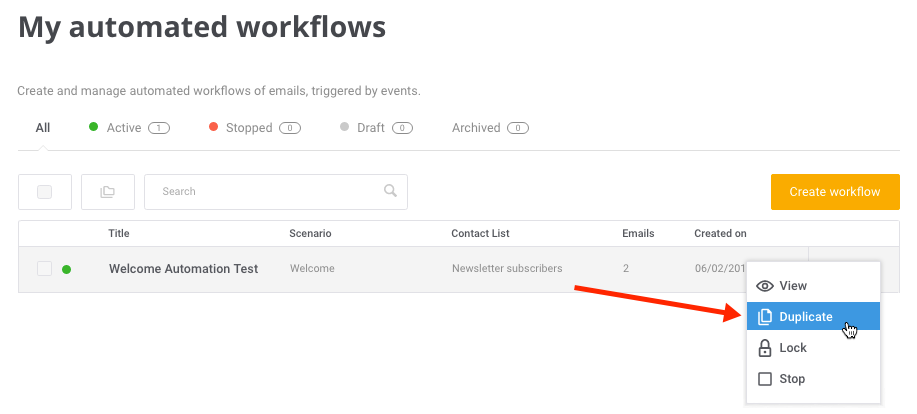 Please note: If you are making changes to the email templates, you should also duplicate the email templates. You should avoid editing email templates that are used in active workflows as you run the risk of sending emails with partial edits.
Once you have completed the new replacement workflow, you then need to:
1) Lock the current workflow. Locking your workflow allows any contacts currently in the workflow to complete it as scheduled and stop new contacts from entering.
2) Activate the new replacement workflow.